Whether you're in the mood to boost lips, replenish the eye area, or give your face that instant glow, Perk ™ gives you the freedom to mix 'n match service options. A Perk ™ treatment is quick, refreshing, non-irritating and very effective. The best part? You take home the antioxidant-filled vial used during each service to enhance your skincare routine and extend the nourishing benefits for up to 30 days.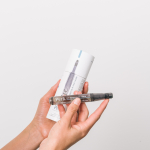 Brighten and awaken the delicate eye area with powerful ingredients such as Arnica Flower Extract, Horse Chesnut Seed Extract, and Citric Acid which soothe and hydrate the skin as well as fight free-radical damage. You will receive two sets of eye masks which contain Cucumber Extract and Gingeng Root Extract that help with dark circles and skin-firming collagen.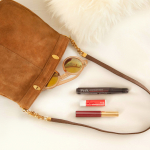 Lightly plump and lock in moisture to reveal the perfect pout with ingredients Peony Extract, Aloe Leaf Extract and Peppermint Oil. This treatment stimulates circulation to promote natural, plump, soft lips. You will receive a take home treatment balm to help extend the effects of your in-office treatment!